Flexibility, Parallel control
Twin220 laboratory duplex fermenter is a special series from HOLVES for laboratory users with two parallel fermenters. The product adopts a system strategy of one main unit controlling two fermenters. The vessels contain 3L, 5L, 7L and 13L, supporting free combination and matching. Users can choose to use dual control or single vessel, which is extremely flexible for users with different needs and scenarios.

Twin220 complete series adopts imported glass rotameter, high precision and easy to use clamshell peristaltic pump and bus control communication method, which greatly improves the accuracy and stability of the equipment. It is a flexible and easy-to-use laboratory duplex fermenter.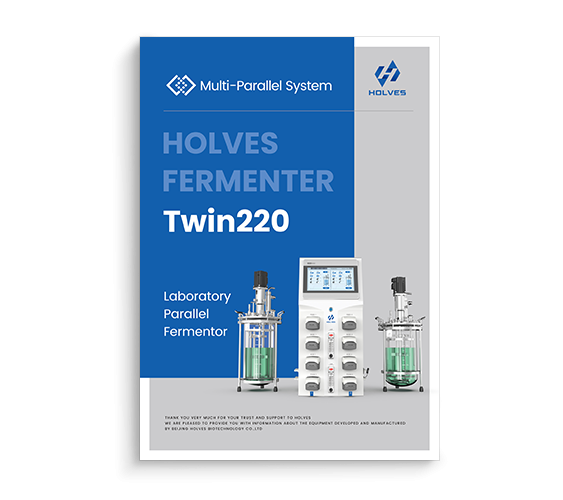 ---
Twin220 Series Parallel Fermenter