Permanent
Service Commitment
Holves has always been "help users solve problems" as the service concept, not only sell high-quality products, but also provide standard after-sales service. The company has set up a special technical service department, consisting of a number of biological professionals and R&D engineers, to provide users with standardized services and personalized solutions, using a variety of ways to diagnose and solve problems.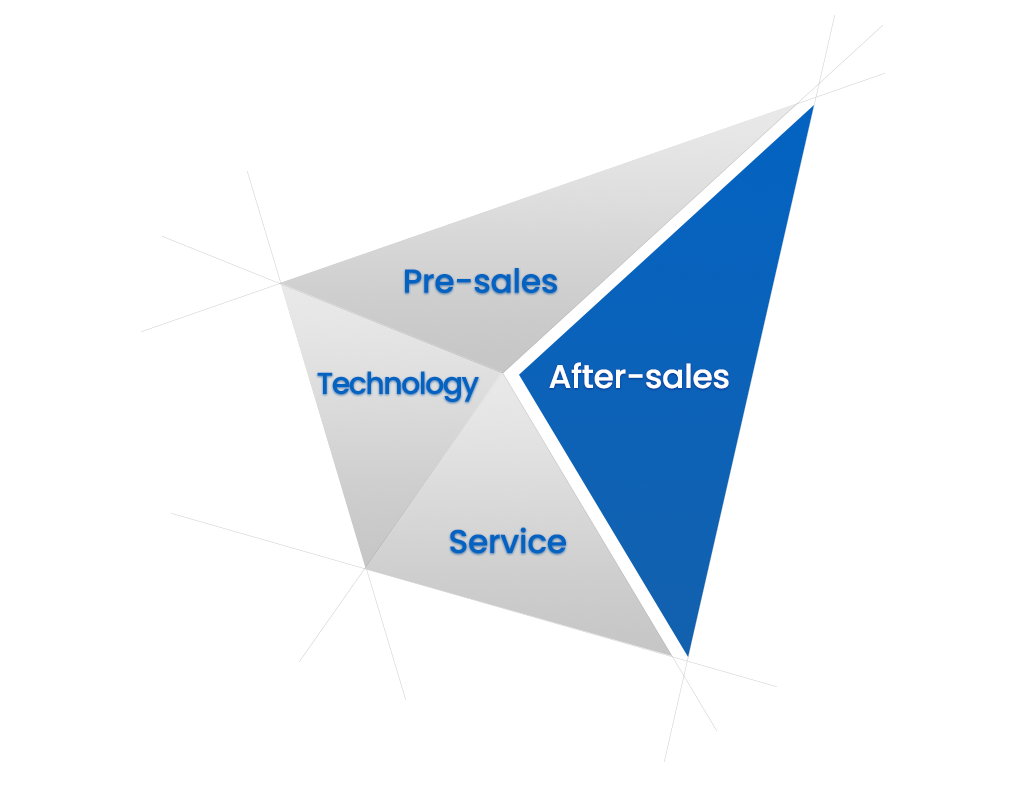 Precision
Warranty, repair, training all three aspects, let you feel at ease
Preventability
Eliminate potential loss in advance and solve problems first
Scalability
Ensure the longevity of your device, from maintenance to improvement
Service expansion:

be your strong and powerful backer
Warranty
The company sells products from the contract signed warranty,
equipment warranty period after the company to provide lifelong
preferential technical support.
Repair
Technical support personnel in the shortest time to provide solutions for users, according to the actual situation of remote processing or on-site repair.
Training
Our technicians will provide on-site operation training, including basic instrument operation, daily maintenance, simple trouble shooting, etc.
Preventive Maintenance
In order to maintain the performance of the equipment, we will make regular phone calls to the user experience, preventive maintenance, to improve efficiency.
Accessories & Extensions
Aging and worn parts of the device are identified as vulnerable parts and are recommended to be replaced periodically. In addition, we also sell expansibility accessories required by users pave the way for improving equipment performance.
---
Still looking for the
right equipment for you?