One-stop
service content
Holves' pre-sale process includes a full range of services tailored to your needs to help you increase laboratory productivity. Our whole transaction process is complete and reliable, and we are determined to be responsible for your project to the end. We will certainly help you to carry out your research project quickly and without worries.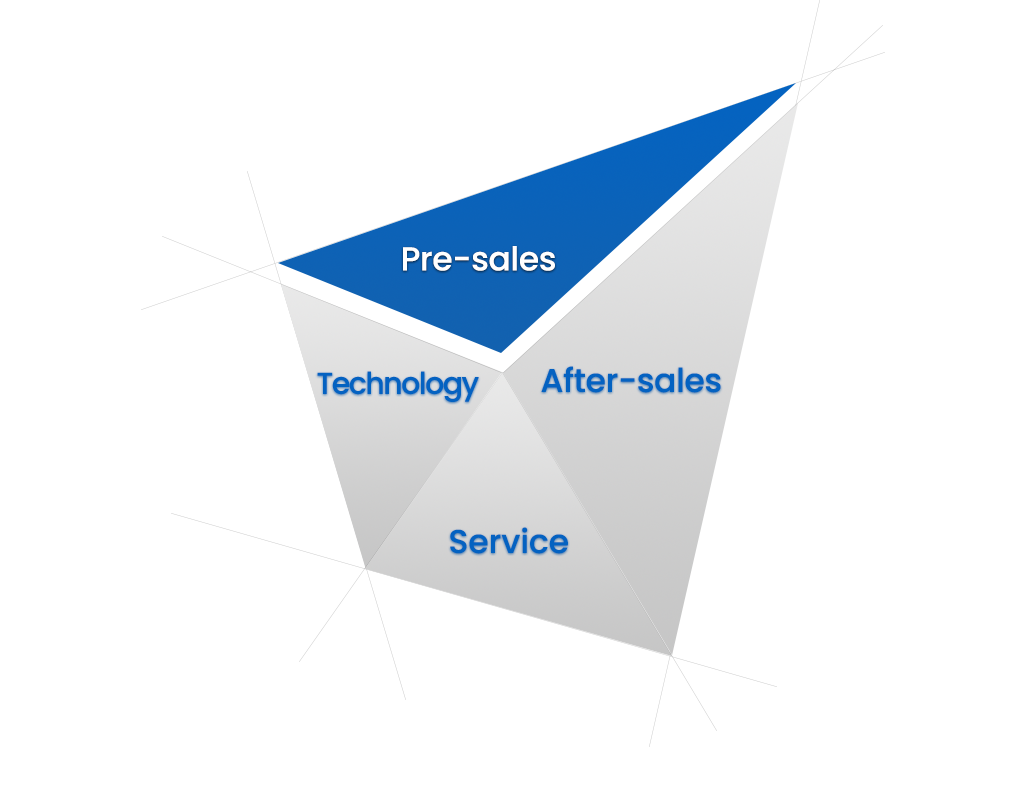 Cooperative
Be the best partner to provide you with the best solution
Comprehensive
Let you worry-free and effortless throughout the whole process, and make every detail perfect
Forward-looking
Careful planning and execution to ensure high performance of products
The first step to

scientific research
Seek Equipment
Through telephone or email to contact us, put forward requirements,
seeking for your own products.
Submit Proposals & Quotations
We will provide the best solution according to your requirements, and submit the quotation and quotation specifications.
Sign A Contract
The two parties finalize the proposal content, quotation, specifications, etc., successfully sign the contract, and enter into the follow-up process.
Commissioning & Test
According to the order items, we will thoroughly commissioning and test each equipment before shipment.
Delivery & Installation
According to different projects, we will arrange professional personnel to connect with your equipment installation, testing and other processes, and we will also arrange personnel to go to the site for commissioning and operation instructions according to your needs.
---
Still looking for the
right equipment for you?