Product quality is the life of an enterprise or even an industry, and it is also the foundation pillar for the brand to continue to inherit and develop. In the development of HOLVES, quality control has always been our highest concern. We know that only through the implementation of strict quality control measures can we ensure the quality and reliability of our products, so that users can wholeheartedly devote themselves to the production of experiments.

In experiments and production, the precision and stability of the equipment are key factors in the production results. Therefore, HOLVES pays particular attention to the manufacturing process. The glass vessel is made of high borosilicate glass with a special process to ensure excellent heat resistance and chemical inertness. For stainless steel components, AISI 316L stainless steel is selected as the main raw material, and mechanical automatic welding and hygienic stainless steel polishing technology are adopted, so that the surface finish can reach the standard of RA≤0.2um. Each process of the laboratory fermenter is strictly controlled to ensure that the size, weight and aperture of the equipment meet the standard.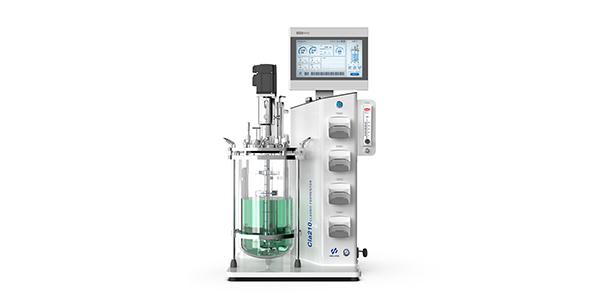 In order to meet the "superior" grade of fermenters, HOLVES is committed to excellence in quality control. There is a set of systematic "standard specification" for product testing of laboratory fermenters, which is screened at each level.
Pressure testing of the canisters is one of the important steps in the whole quality control process. HOLVES quality control specialists will carry out internal airtightness tests on glass canisters that enter the holding pressure area. Potential problems are detected in time to avoid subsequent safety hazards caused by substandard pressure or poor airtightness. Only glass canisters that have passed the pressure retention test meet the factory conditions.
HOLVES' strict requirements for process and quality control have earned laboratory fermenters the title of "Superior". We continue to strive for high quality fermentation equipment as a promise to our users.
Certainly, HOLVES also focuses on improving the functionality of the product and the user's operating experience. While achieving automated operation, it also gives users a better sense of interaction. The result is a more efficient and intelligent laboratory fermenter that meets the needs and wishes of many users.
---
Here is the Holves brand website, https://www.bjholves.com/. Providing different types of industry information, technical knowledge, and solutions, we have developed and produced several new
laboratory fermenter
,
bioreactor
,
tangential flow filtration system
and other equipment to meet your needs from experimental to industrial production.
---
Want know more news information?