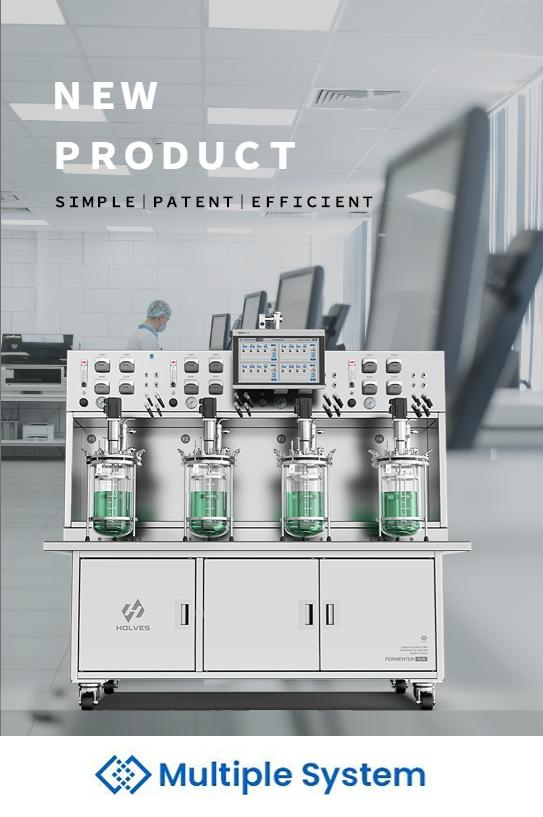 As one of the innovators of Chinese biotechnology brands, HOLVES considers users' needs in product design and development.HOLVES hopes to provide high-quality and easy laboratory equipment to help experimenters reduce costs and raise efficiency. In order to solve the problems of the traditional floor-based multiplex solution, In order to solve the problems of the traditional floor-based multiplex solution, HOLVES' front-line development team led the design and recently launched the new Hub240 series all-in-one multiplex fermenter, officially opening a new chapter.


The "simple" way to do your job
The new generation of HOLVES fermenters, Hub240 series is an all-in-one multi-fermenter for laboratory users. It comes with its own operating roller test stand which can be placed in any area. And it can be used immediately. It not only solves the problem of laboratory multi-fermentation occupying too large an area and inconvenient to move,but also reduce the user's upfront costs and improve the efficiency of the experiment.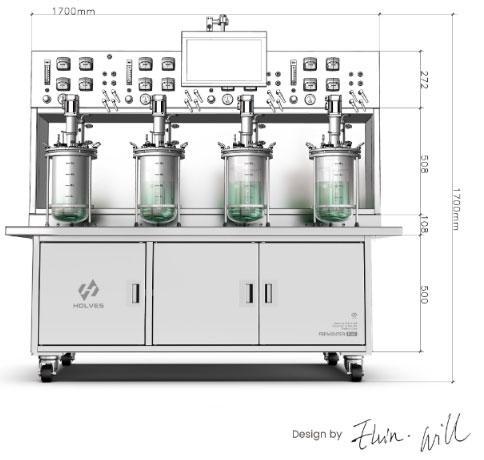 Simple modeling
Both the design and the production process have been designed to be simple. The core of the HOLVES brand and simplicity are integrated to meet the needs of laboratory users.
The integrated chassis comes with an operating laboratory table, the hollow table top can be placed with experimental instrument, and additional storage space is provided under the table
15-inch HMI display terminal supports multi-area placement and multi-angle rotation
A main control multi-tank, limited space in the flux arrangement higher

Stable performance
The HOLVES Hub 240 series continues to provide users with stable experimental conditions and accurate experimental data, ensuring experimental safety and improving work efficiency.
The equipment is equipped with SIMATIC-1200 high performance processor
The whole system adopts RS-485 bus control communication mode
Intelligent operation
The equipment incorporates a number of HOLVES's exclusive patented technologies,and automating the whole process from the beginning of fermentation experiments to data collection.
The second generation interface data visualization, parallel control system custom design, support double tank and multi-tank interface switch at will, convenient for users to control with one key
HF-Control V2.22 fermentation control software, which can implement online monitoring, tracking and other functions.
Support users to customize and expand more functional modules to meet the needs of deep fermentation test users.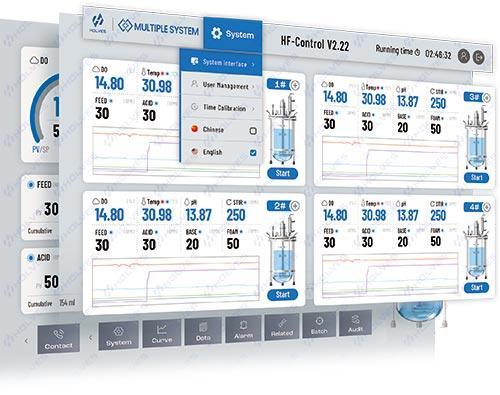 Full service
HOLVES provides personalized service at every stage to ensure continuous operation and efficiency, from initial conceptual design to post installation testing of the equipment and regular preventive maintenance.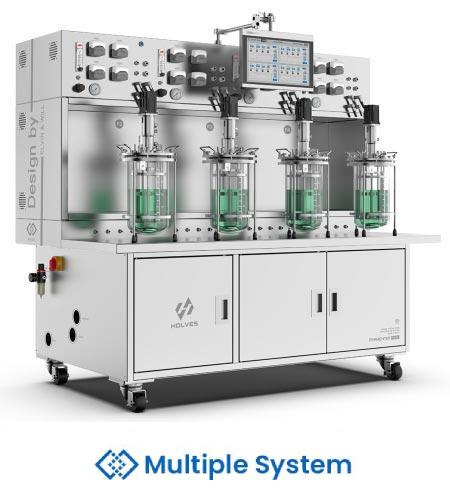 ---
Here is the Holves brand website, https://www.bjholves.com/. Providing different types of industry information, technical knowledge, and solutions, we have developed and produced several new
laboratory fermenter
,
bioreactor
,
tangential flow filtration system
and other equipment to meet your needs from experimental to industrial production.
---
Want know more news information?