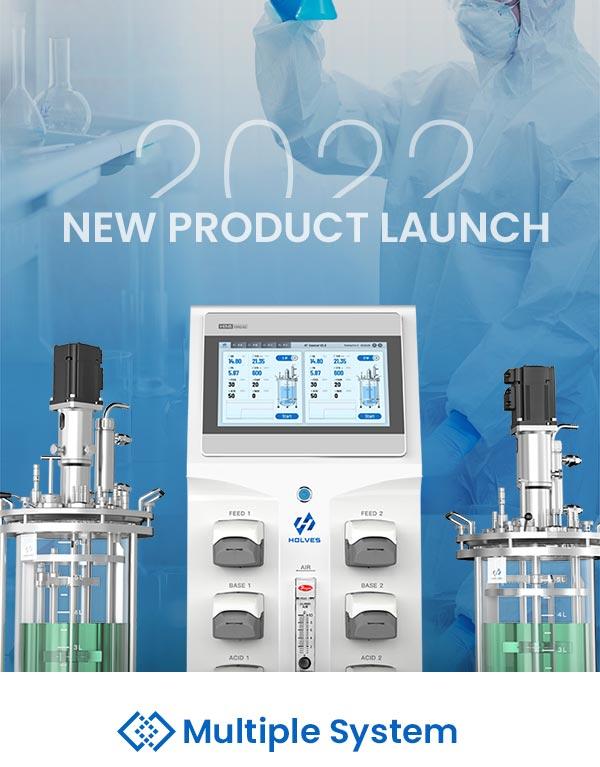 Simplify your intelligent Lab
In the new intelligent era of bioengineering, HOLVES is getting faster and faster in product iteration, and recently launched the new Twin220 laboratory duplex fermenter. It's comprehensive update from the original La220 series, prioritizing the incorporation of HOLVES's latest patented technology to simplify your intelligent lab and achieve efficient and stable working operation.
The newly launched Twin220 series is an experimental equipment for laboratory users to perform simultaneous fermentation. The product adopts a system strategy of one main unit controlling two fermenters, and the glass vessel contain 3L, 5L, 7L and 13L, supporting free combination and matching.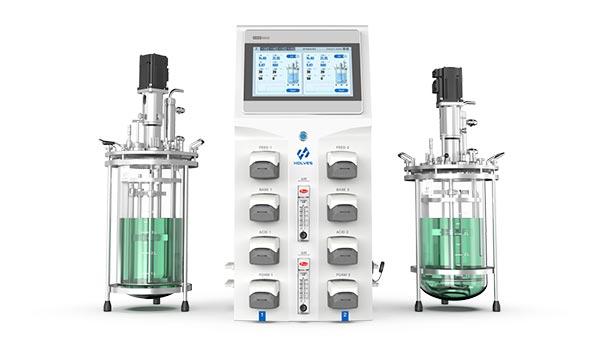 Twin220 duplex fermenter - 7L(left)+5L(right)
Learn more about Twin220 laboratory duplex fermenter
Twin220 complete series adopts imported glass rotameter, high precision and easy to use eristaltic pump and bus control communication method,which greatly improves the accuracy and stability of the equipment. It is a flexible and easy-to-use laboratory duplex fermenter.
Configuration is fully upgraded
Siemens SIMATIC original processor
METTLER TOLEDO sensor, signal line
Dwyer imported glass rotameter, optional MFC
Schneider and other international well-known brands are selected for low-voltage electrical appliances
Two groups of high-precision peristaltic pump,can be freely connected
10-inch HMI display control touch screen, embedded configuration system, to achieve full local operation
Intelligent automatic management
The equipment incorporates a number of HOLVES's exclusive patented technologies.And applied in the functional management system,including H-Mix® mixing system, Feed-Sup® replenishment system, Smart-SC® intelligent smooth control, Meta-Tri® audit trail, etc.So that the equipment can truly achieve intelligent automatic management.
The design of no machine seal stirring is cleaner, and can be used without installation guidance.
Custom time period regulation of pH, DO, STR, TEM, replenishment and other parameters.
Support equation replenishment and cascading,precise regulation parameters.
Auto-save all operation records,and experimental process can be tracked at any time.
Multi-platform control by HF-Control. To make human-computer interaction more flexible.
Advanced technology to enhance experimental efficiency
The whole system adopts RS-485 bus control communication mode
Low pressure safely of the whole machine
Providing a complete service system
HOLVES provides support services to customers at every stage, from initial concept design, contract testing and studies, and detailed engineering to equipment installation, testing, and regular preventive maintenance to ensure continued operation and efficiency of the equipment.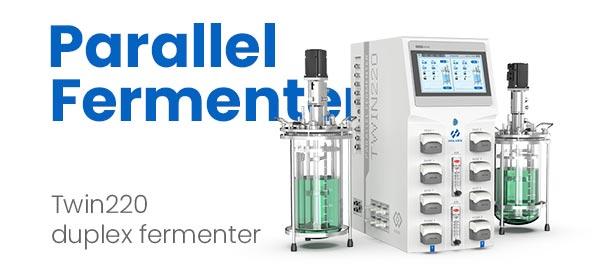 In addition, Twin220 parallel fermenter supports more extension, external and optional items. If you are interested in Twin220 duplex fermenter, you can
click the link
for details or
contact us
directly.
---
Here is the Holves brand website, https://www.bjholves.com/. Providing different types of industry information, technical knowledge, and solutions, we have developed and produced several new
laboratory fermenter
,
bioreactor
,
tangential flow filtration system
and other equipment to meet your needs from experimental to industrial production.
---
Want know more news information?