Parallel fermenters are generally applicable to scientific research and industrial scale fermentation production, and can be applied to biopharmaceutical, food and agricultural industries, as well as to the screening of medium formulations for microbial fermentation culture, optimization of fermentation process parameters and verification of production processes and strains. The multiplex system consists of fermenter, air treatment system, steam purification system, electrical control system, constant temperature system and piping, valves, auxiliary system, sensor and primary instrumentation system, lower control system, upper computer system and bench.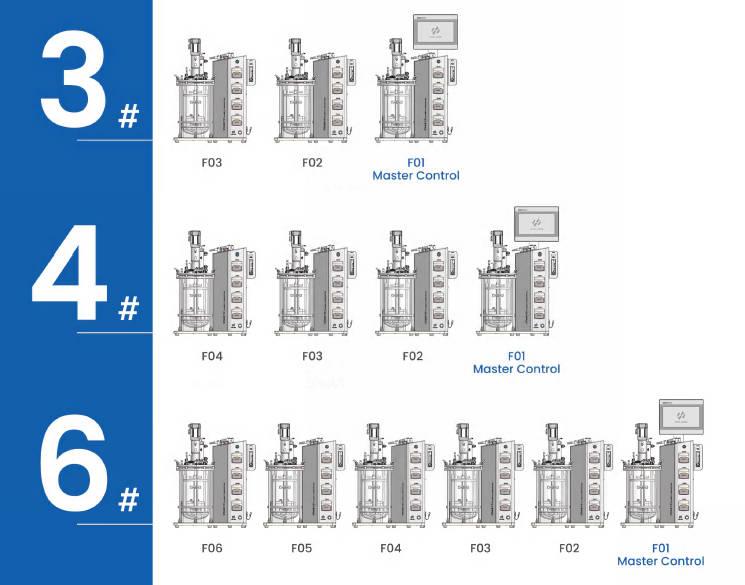 The components of the
parallel fermenter
include: the tank is mainly used to cultivate fermentation of various bacteria, good sealing (to prevent contamination of the bacteria), the tank has a stirring slurry, used in the fermentation process of continuous stirring; the bottom has a ventilated Sparger, used to pass into the air or oxygen required for the growth of bacteria, the top plate of the tank has control sensors, commonly used pH electrode and DO electrode, used to monitor the pH and DO changes in the fermentation process; the controller is used to display and control the fermentation conditions. The pH and DO electrodes are commonly used to monitor the pH and DO changes of the fermentation broth during the process; the controller is used to display and control the fermentation conditions. According to the equipment of the fermenter, it is divided into mechanical stirring and ventilation fermenter and non-mechanical stirring and ventilation fermenter; according to the growth and metabolic needs of microorganisms, it is divided into aerobic fermenter and anaerobic fermentation irrigation.
The modular design concept and compact size adopted greatly facilitate the development of parallel fermenters.
Cla multilink system is easily realized by building blocks-like way to unite functional templates with controller and vessels, and one of the controller is equipped with 15" HMI for general control, easy to achieve multilink system.
The bus control method is used to transfer data directly and quickly to the destination chassis, and the efficiency and safety of data transfer is very high, thus ensuring the ease of operation of the multilink system.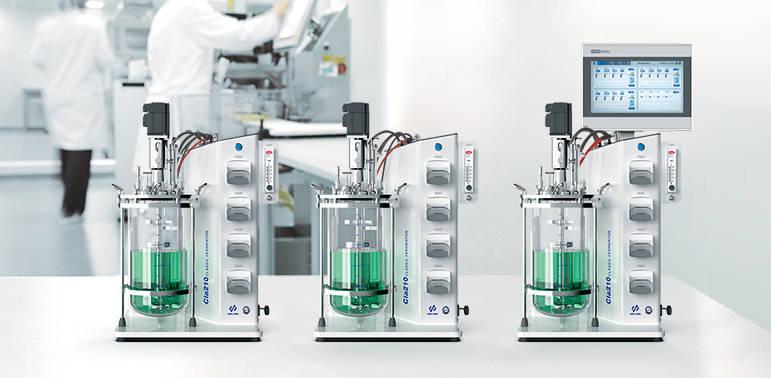 ---
Here is the Holves brand website, https://www.bjholves.com/. Providing different types of industry information, technical knowledge, and solutions, we have developed and produced several new
laboratory fermenter
,
bioreactor
,
tangential flow filtration system
and other equipment to meet your needs from experimental to industrial production.
---
Want know more news information?