Collagen plays a key role in our lives, whether we are staying healthy or wanting to be beautiful. It is the main component that makes up our skin, bones, joints, blood vessels and other tissues, and is a key factor in maintaining skin elasticity and slowing down aging. However, due to the complex structure of collagen and the limitations of the production process, traditional collagen products often struggle to meet market demand.

Fortunately, the director of the Institute of Biomedical Research of Northwestern University - Fan Dai Di, and her research team have successfully developed a revolutionary human-like collagen program after years of hard work. As a well-known expert in the field of biopharmaceuticals in China, she has opened a new chapter for China's independent intellectual property rights of fermentation production and separation system. She was also honored by CCTV as the "Most Beautiful Science and Technology Worker".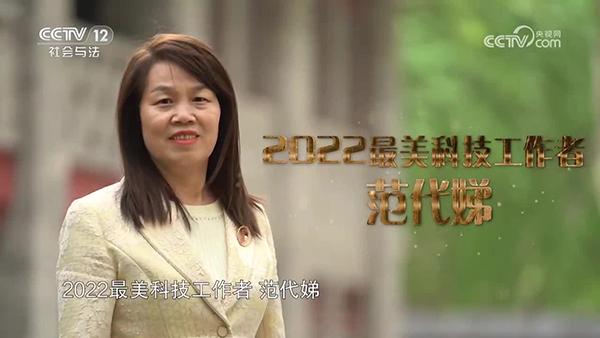 Prof. Fan Daidi, dean of the School of Chemical Engineering of Northwest University, is also a well-known expert in the field of biopharmaceuticals in China, mainly focusing on recombinant collagen and ginseng saponin biomanufacturing of the basic theory, engineering, productization of multiple levels of research, especially in the field of recombinant collagen manufacturing has made important breakthroughs. She is known as the mother of "HLC ".

Prof. Fan Daidi's human-like collagen project is the first international invention of recombinant human-like collagen varieties that can be used for clinical purposes with comparable immunogenicity and efficacy of human collagen, successfully filling the gap of low immunogenicity collagen without virus potential at home and abroad.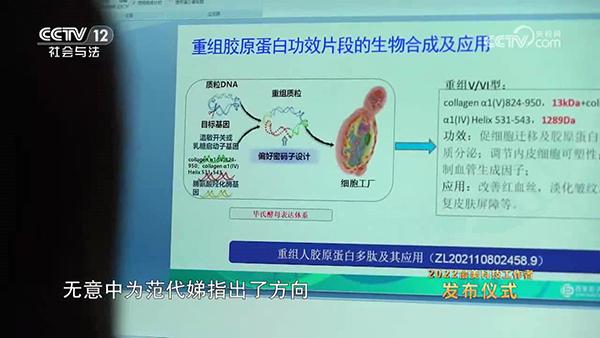 Method of producing human-like collagen:
1) Construction of engineered bacteria for human-like collagen;
2) Fermentation culture of engineered bacteria;
3) Induction and expression of human-like collagen;
4) Purification of the human-like collagen.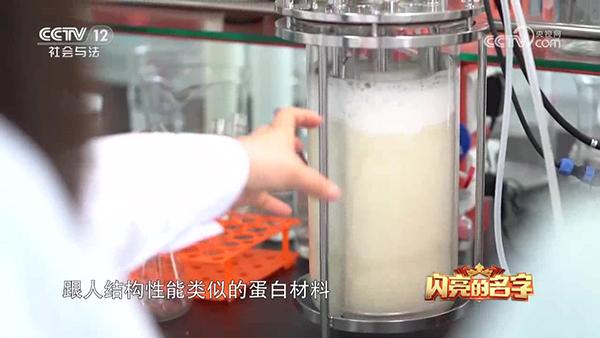 The construction, cultivation, and purification of strains are closely linked.The fermentation equipment of HOLVES will construct the genetically engineered bacterial strains, and through the fermenter to continuously regulate the temperature, pH, DO and other parameters, as well as the optimization of the cultivation strategy, to synthesize the required target proteins, which provides a powerful aid for the subsequent purification of proteins.Moreover, HOLVES fermenter equipment has high production capacity. Adopting advanced automation control system, it can realize real-time monitoring and regulation of the fermentation process to ensure the stability and controllability of the production process.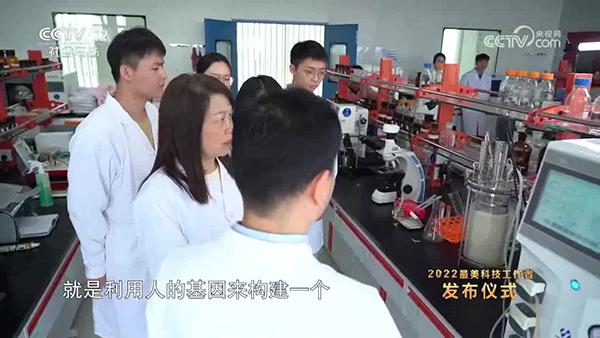 The collagen is then separated from other impurities through a unique separation and purification process, which improves the purity and stability of the product and ensures that it has the highest degree of similarity to the collagen that occurs naturally in the human body.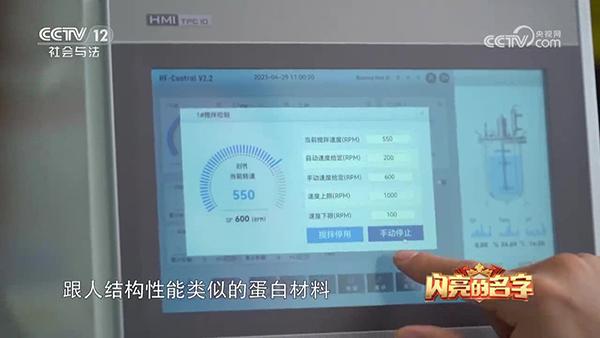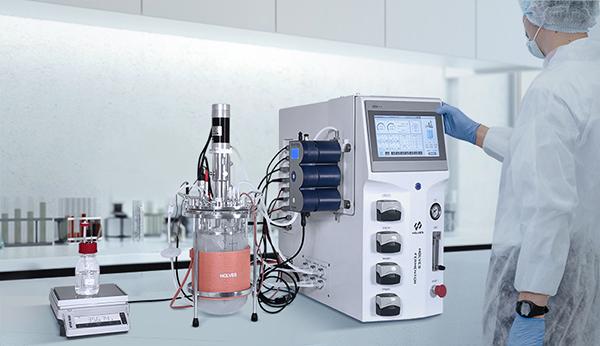 The equipment used above is Eu210 series advanced fermenter
As a company that develops and produces biological equipment such as fermenters, HOLVES always puts quality and safety first.We strictly follow international standards to ensure that the quality of our products meets the highest requirements. Our products have been rigorously tested and verified, and have obtained a number of authoritative certificates, so they can be used safely and securely.
It is hoped that with the help of HOLVES products and equipment, researchers will be able to develop and produce more new achievements for the benefit of human society. We also believe that with the efforts of our researchers, a new phase in the field of biology will be ushered in!
---
*Article Photo Credit: CCTV-12
Here is the Holves brand website, https://www.bjholves.com/. Providing different types of industry information, technical knowledge, and solutions, we have developed and produced several new
laboratory fermenter
,
bioreactor
,
tangential flow filtration system
and other equipment to meet your needs from experimental to industrial production.
---
Want know more news information?