Integrated, Efficient, Strong Performance
The Hub240 series is an all-in-one multi-fermenter for HOLVES laboratory users, with an overall stainless steel design and simple. The equipment solution comes with an experimental operating table, integrated chilled water and gas lines, with multiple glass vessels, modular design, etc. Controlled by 15-inch HMI large screen to form an integrated chassis, can be placed in any area, roller design for easy movement. The equipment can be used immediately, occupying a small area, reducing upfront costs and improving efficiency.

The Hub240 series adopts SIMATIC-1200 high-end processor, with imported key components, main control and communication by bus, with powerful computing capability, stable operation and high scalability.It is capable of external balance, tail gas analyzer, ORP, etc. The glass vessel contains 3L, 5L, 7L and 13L, choose and combine at will.The equipment can be used in a single vessel or in multiples, adapting to different working situations.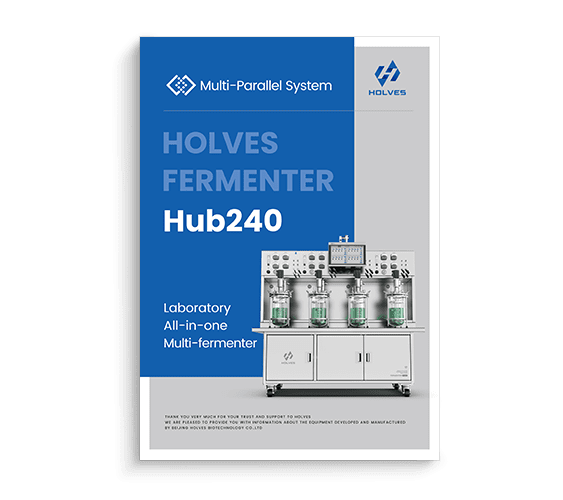 ---
Hub240 Series Parallel Fermenter