Small,

Ultrafiltration, Easy Operation

Tangential flow filtration (TFF), also known as cross-flow filtration (CFF), refers to a form of filtration in which the liquid flow direction is perpendicular to the filtration direction. The liquid flow generates shear force on the surface of the filter medium, which reduces the accumulation of the filter cake layer or gel layer, thus ensuring a stable filtration rate. It can be divided into microfiltration MF, ultrafiltration UF, nanofiltration NF and reverse osmosis RO according to the size of the retained particles or molecules.

TFF technology is currently widely used in pharmaceutical, biological, chemical, food and beverage and environmental protection industries.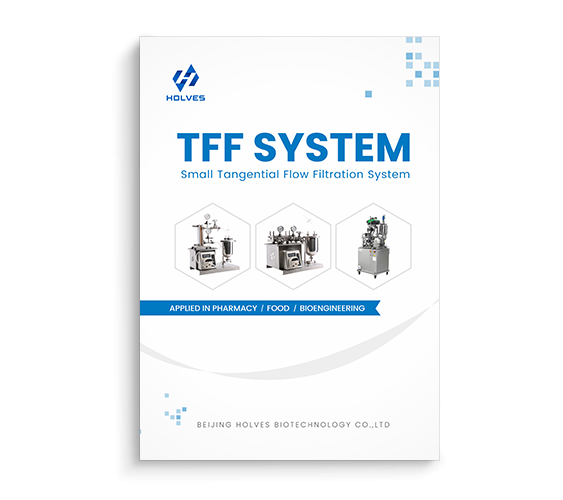 ---
Tangential Flow Filtration (TFF) System